Ampeg
Ampeg
Few names hold as much weight with professional bassists as Ampeg amplification. Since 1946, Ampeg has been delivering innovative solutions for bass players worldwide. Today Ampeg offers pro-level tone, power, and flexibility for every type of gig. Whether you need a versatile combo amp for practice and rehearsal, a full amplifier stack for large venues, or a world-class DI solution for studio work, Ampeg has you covered.
---
Pioneering Pro-level Combo Amps with Portaflex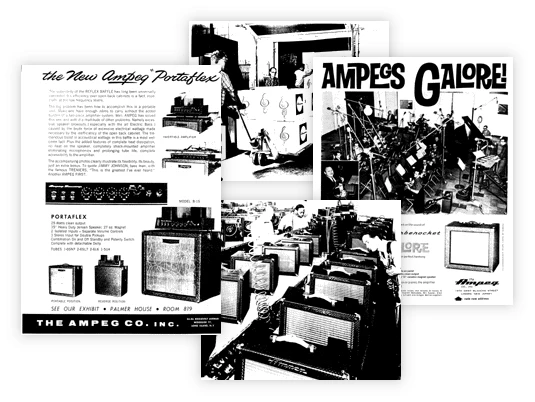 In 1960, Ampeg design engineer Jess Oliver developed a bass combo amp with its chassis inverted and placed inside the speaker enclosure. This protected the amp's tubes and circuits, and greatly enhanced portability. Known as the Portaflex, these combos quickly became an industry standard among gigging bassists.
---
Changing the Game with Super Valve Technology (SVT)
Even in the late '60s, most bass amp manufacturers figured 50 watts was pretty good, and 100 watts plenty loud — but not Ampeg. As rock music swept the world and began filling stadiums and outdoor festivals, Ampeg set out to create "the biggest, nastiest bass amplifier the world had ever seen." Thus the 300-watt, all-tube SVT amplifier was born, designed to drive two cabinets each with 8 x 10" speakers. After being heard — and felt — on the Rolling Stones '69 world tour, this rig would dominate stages for years to come.
---
Bass Amp Solutions for Modern Players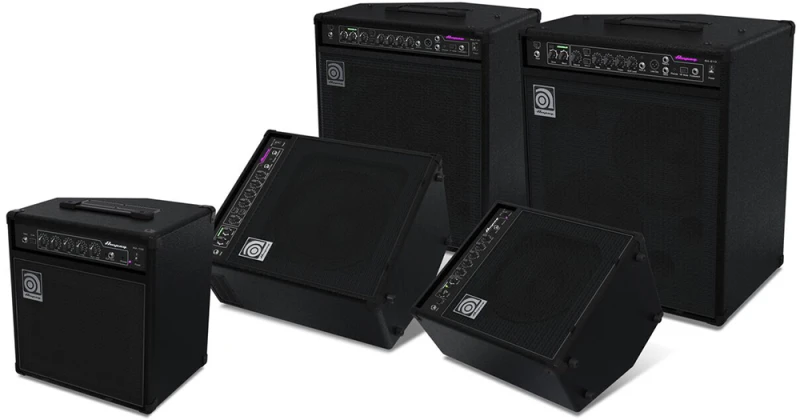 Modern players who want to tap into the legendary Ampeg sound have more options than ever. Bassists wanting to re-create the glory days of rock 'n' roll have a range of SVT amplifiers and speaker cabinets to choose from — and you can still drive dual 8 x 10" cabinets if you can find a venue that will allow you to push that much air. And in addition to their Portaflex range, the Ampeg's BA series of combo amplifiers delivers incredible value for practice and rehearsal applications. Beyond bass amplifiers and speaker enclosures, Ampeg offers a range of pedal products to fine-tune your bass tone for any applications.