Fender
Fender
Since 1946, Fender's iconic Stratocasters, Telecasters and Precision & Jazz bass guitars have transformed nearly every music genre. Fender Musical Instruments Corporation is one of those companies that truly needs no introduction. Since 1950, they've dominated the electric guitar market, establishing themselves as the first company to mass produce this exciting new instrument that paved the way for rock 'n' roll. These days, Fender makes many of the world's most popular guitars and basses, from standard-run models any player can afford to custom creations that mark the pinnacle of countless collections. We couldn't guess how many guitarists and bass players here at Music Outlet love their Fender instruments, and we're sure you will too.
---
Experience the Fender Legacy
Leo Fender once said, "All of our instruments result from musicians' suggestions and much field testing. Also, from an understanding of musicians' needs," and it's remained a defining principle of Fender's business ever since. Model after model, innovation after innovation, Fender has devoted themselves to the pursuit of excellence, crafting many of the most loved, best-sounding, and highest-performing instruments in the world. It's no wonder artists such as Eric Clapton and David Gilmour are die-hard Fender players, along with legends like Jimi Hendrix, Jeff Beck, and Stevie Ray Vaughan.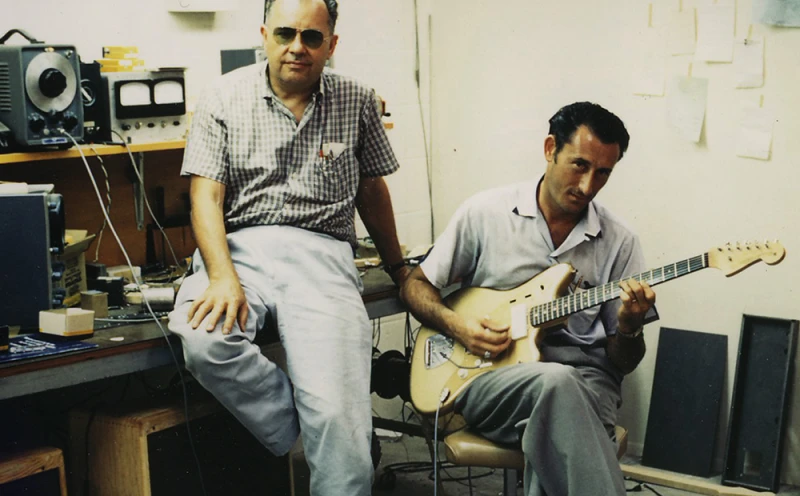 ---
Fender Fosters A Culture of Innovation
Fender's influence throughout the music world has deep roots and wide branches. They revolutionized the industry with the first mass-production electric guitar, the Telecaster, then followed its success with the Fender Stratocaster, Fender Acoustasonic Telecaster and Strat, Fender Precision Bass, Fender Jazzmaster Bass, and the Fender American Ultra, among others. You can't ignore their iconic amplifiers and excellent stompboxes, while their technological achievements span from the classic synchronized tremolo bridge and iconic single-coil pickups to their cutting-edge Fender Tone and Fender Tune apps. At Fender, it's all about making the music gear artists need to unleash their passion, creativity, and self-expression, and we can't wait to help you discover them the way so many of us have here at Music Outlet.
---
American Original Series Instruments Celebrate Fender's Heritage
The first line of instruments you should know about is Fender's American Original series. That's because this production line is dedicated to capturing the most iconic models in Fender's history. Each American Original series instrument represents the best of its decade, marrying details and appointments so true to the era as to make them virtually indistinguishable from models that inspired them. For instance, a Fender American Original series guitar might feature Pure Vintage period-correct pickups and electronics, a authentic neck carve, a bone nut, immaculately re-created and aged hardware, and a classic nitrocellulose finish. At the same time, it may also feature modern 5-way switching and a familiar 9.5"-radius fretboard, making it a joy to play.
---
California Series Brings Fender DNA to Acoustic Guitars
You can summarize Fender's California series acoustic guitars in a single word: fun. At first glance, the 6-in-line headstock announces these acoustic guitars as distinctly Fenders, but that's just the beginning of what makes them special. California series acoustics feature innovative body shapes and design that make them exceptionally playable. For instance, if you're normally an electric guitarist, then you're going to love the feel of Fender's Malibu line. These models complement an undersized body with a slightly shorter-than-average scale length, giving them a comfortable, slinky feel. While they sound great unplugged, Fender and Fishman electronics ensure you'll get great tone onstage too. California series acoustic guitars come in all sizes, and best of all, they're super affordable.
---
Hot Rod Series Amps Deliver Legendary Fender Sound
If you love effects pedals as much as we do, then you owe yourself a Fender Hot Rod series guitar amplifier. These Fender amplifiers start as modest as the Pro Junior and build up to the Hot Rod DeVille. Whichever Fender amp you get, you're in for quintessential tube drive pushing premium Celestion or Jensen speakers with classic Fender character. To put it mildly, these amplifiers are LOUD! It's that added headroom that allows Hot Rod series models to handle pedals like magic. In particular, the pedal hounds are always delighted by the superb way these amplifiers take distortion and overdrive effects. Most Hot Rod amp models also feature luxurious spring reverb tanks we're sure you'll love.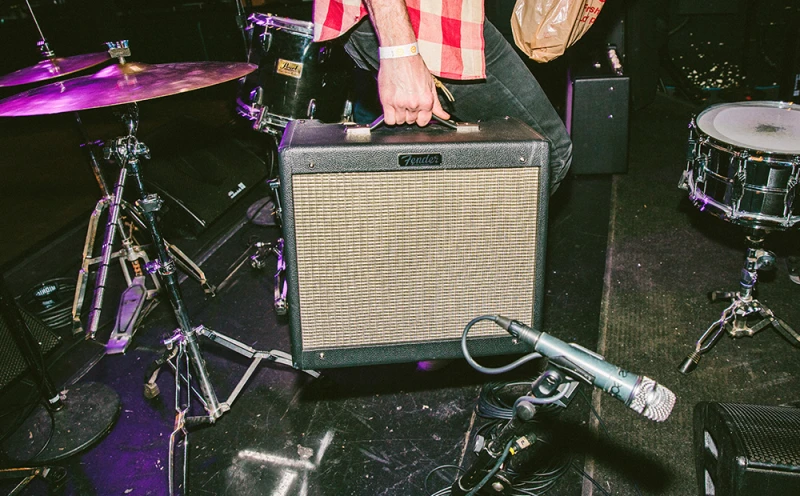 ---
Fender Offers Perfect Pedals for Creative Players of All Styles
Since we're on the subject of effects, check out Fender's killer stompbox selection. These effects pedals were built for creative players looking to break out of the cage of bland effects. These pedals were designed in Hollywood, California, with feedback from many top-level guitarists and bass players. They feature a plethora of cool twists that let them exceed the expectations and go beyond the needs of creative guitarists. For instance, even Fender's standard Pugilist Distortion pedal sports two discrete gain stages with independent tone controls, a bass boost, and a master level control. What's more, you can run the gain stages in series or parallel, complete with a blend control. Grab a Marine Layer Reverb, Mirror Image Delay, or the widely lauded The Bends Compressor, and you're looking at studio-quality effects in remarkably accessible pedals.
---
Countless More Reasons to Choose Fender
So far, we've only scratched the surface of all that Fender has to offer. Their musical instruments range from the amazingly affordable Modern Player and Standard lines up to Limited Edition models that exemplify Fender quality. If that's not enough for you, then there's always the Fender Custom Shop, where master luthiers make your dreams come true. And guitars aren't all — Fender Play is an amazing online platform for learning guitar and bass. It's loaded with easy-to-follow lessons spanning a wide range of genres. Wherever Fender puts their attention, you can be sure their products will offer real guitarists everything they need and more. From electric guitars and guitar accessories to bass guitars, amps, and effects pedals, Fender doesn't disappoint. That's why Music Outlet is proud to carry the very best Fender gear.